A review of the award winning medical drama starring Hugh Laurie…
The plot of the show revolves around Dr. Gregory House, played by
Hugh Laurie
, who is an ingenious and anti-social diagnostician who openly flouts hospital rules, has unacceptable behavior towards his team and fellow doctors, could be called a womanizer and is a
pillpopping
addict but all of it is only a mere shadow under his impeccable genius as he comes up with controversial and sometimes objectionable treatments for complex diseases and medical mysteries that beat even the most skilled doctors and solves the toughest of cases. The TV series was on air from 2004, and all the way until 2012 and was heavily awarded and even claimed to be the smartest medical drama ever on TV. The show was created by
DavidShore
and the star cast was flooded by the likes of Hugh Laurie, Robert Sean Leonard, Omar Epps, Jesse Spencer, Olivia Wilde, Lisa Edelstein, Jennifer Morrison, Kal Penn, Anne Dudek, Peter Jacobson, Charlyne Yi, Odette Annable, Amber Tamblyn as the primary cast and special appearances by many more with noticeable talents such as
Micheal B. Jordon
and many more.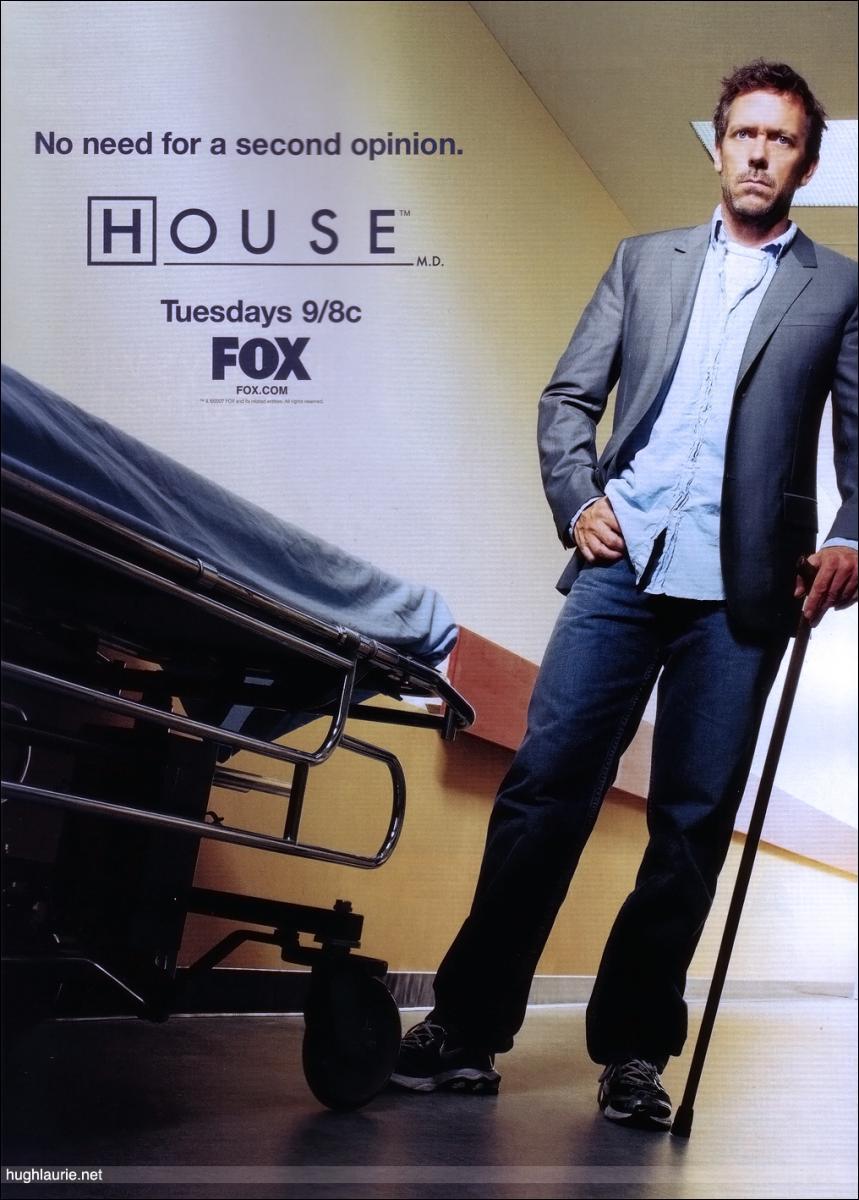 The show one over 57 awards and had almost 138 nominations in its runtime and even won 2 Golden Globes and a 5 Primetime Emmy awards and was a regular nominee for these, along with a plethora of other awards ranging from BAFTA to Screen Actors Guild Awards. Dr. Gregory House could be easily described as an insane genius who is also a severe painkiller addict, has trouble keeping up relationships and intimacy issues and somebody who has a lot of problem with the concept of God. Dr. House is the ultimate villain and hero all in one and is pretty much the role he plays in the show, where he decides everything for himself, good or bad and put a person like this in the medical profession, its quite an entertaining recipe. Dr.House is an expert at reading people, so much so that he's aware of what a person would do and can do in almost any situation and how far are they willing to push if the situation requires which gives him this overseer ability to be prepared and ready for almost anything that is to come.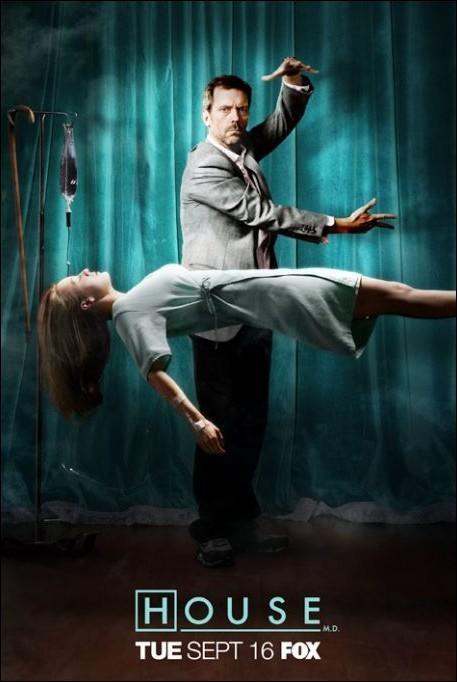 And he's not all upto good with this ability as he frequently uses this skill to manipulate those around him and he interacts with to get his way eventually without them ever realizing until the very end of his hand at play and sometimes, they never even figure it out. Most people call him crazy and he uses that remark to foreshadow his cunning and intellect to do what he wants. The theory House has his for everything that he does, as quoted by him, "Reality is almost always wrong" and "Everybody Lies" and to solve his cases which he calls puzzles, he is ready to go to any extent, so much so that he's manipulated his almost righteous teammates to believe to make them do unlawful acts such as breaking into the homes of his patients to know more about them and their habits as well as drugging them illegally if needed to and he'll manipulate his patients to get the truth out in any manner which shows how far he is ready to go to solve these medical puzzles that are pretty much the only thing he cares about apart from himself. He is apathetic towards everyone and will bash anyone who would disregard facts and logic in favor of the supernatural and God.
Race 4 Confirm Salman Khan
He is also an addict, for a painkiller called Vicodin which makes sense from episode 1 as you see him limping around. Dr.House lives in constant pain and agony over the fact that he couldn't save his own leg and while later in the show one would find that he can cope with the pain without the Vicodin, he simply can't function right without it as it affects his capacity to think and work. He's not looking for a high, as he consumes alcohol frequently and does other drugs when he wants to get high, Vicodin is his way to numb himself against the pain and also towards any human sentiment so that he is objective and unbiased while he carries out his medical decisions that sometimes hang on the balance of life and death. However this plays out also in his personal life as the only form of intimacy that Dr.Greg House knows is that of hookers. It doesn't mean that House doesn't know how to love, it's simply that he can never express it whilst he lives in his logic and facts and super-reality to accept the fact that love is anything more than a chemical reaction of the human body which sees him getting close with associates such as Dr. Cameron (Jennifer Morrison) and Dr.Lisa Cuddy (Lisa Edelstein), but never able to reciprocate.
In fact much later in the show he ends up dating Dr.Cuddy who is ready to accept House for who he is but after much drama decides to break up, which is one of the rarest moments, where House is seen heartbroken and ends up doing something which sees him in jail and Cuddy never seeing him ever again. In the entirety of the show, the only person who has ever stuck with him is his best friend, Dr.James Wilson, an oncologist, who always tries to bail House out of trouble in times of need, and not that House is any kinder to him than anyone else, Wilson is somebody he genuinely cares about even if he doesn't show it, and while he has put him in quite a lot of trouble many times to protect himself, there are many instances in the series where House is ready to do anything for Wilson, and this relationship sees House doing some very strong things towards the end of series just so that he doesn't lose the only person he can rely on. The dynamic is pretty much that of Sherlock Holmes and Watson and it is also seen in how these characters are named if you look at it. All in all, House M.D. is an incredible series that spans over 8 seasons and 177 episodes, every episode bringing a new mystery and puzzle and the growth of these characters, so much so that you'll simply not want to miss it once you've started to watch it. It's phenomenal and the epitome of Hugh Laurie's acting abilities as he takes on the super complex role of Dr.House.